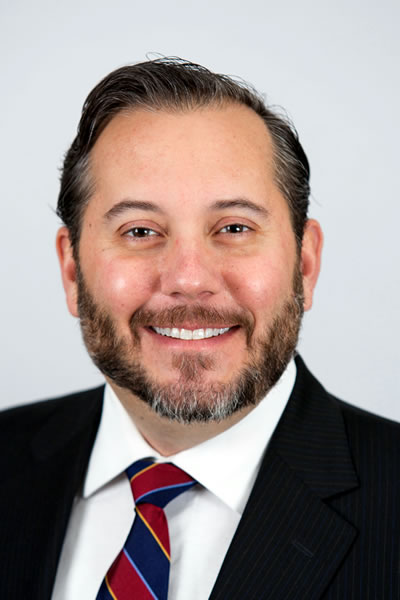 Michael has successfully represented plaintiffs and defendants in over 300 cases throughout his career.  The majority of Michael's cases involved patent infringement claims in the Eastern District of Texas, however, Michael has handled a wide array of cases throughout his career.  Michael has been involved in every aspect of a patent infringement case, and has frequently been responsible for the liability aspects of the case, including the Markman hearing and summary judgment motions.  Michael has tried multiple cases to verdict, and has argued before the U.S. Court of Appeals for the Fifth Circuit.  In addition to patent infringement cases, Michael has also handled breach of contract cases, employment cases, will contests, cases involving trusts, personal injury cases, business disputes, and cases involving religious rights.
Obtained several substantial settlements on behalf of plaintiffs in patent infringement cases.

   

Obtained a defense verdict of non-infringement and invalidity for client in the Eastern District of Texas.
Enjoined the State of Texas from enforcing its grooming and headwear policies against David Ali, a Muslim inmate in the Texas prison system.
Obtained the largest verdict in a discrimination case in the State of Texas – Year 2012.
Axis Fiber Solutions, SecurityProfiling, LLC, Stage Completions, Inc., Aloft Media, LLC, Stragent, LLC, Azure Networks, LLC, McAfee, Inc., Apple, Inc., Deere & Company, Microsoft Corporation, Natural Polymer International Corporation (NPIC).
BUSS & BENEFIELD, PLLC Greenwood, Indiana (Owner)                              2016 – Present
Handles commercial litigation involving patent infringement and trade secret disputes, as well as estate-related litigation (such as will contests, trust disputes, etc.), and other commercial litigation.
Performs various transactional matters, including patent and trademark prosecution, contract review, business counseling, and estate planning work.
ALBRITTON LAW FIRM Longview, Texas (Partner)                                            2012 – 2016
Handled litigation involving patent infringement, business disputes, and civil rights matters. 
WILLIAMS MORGAN P.C. Houston, Texas (Associate)                                       2008 – 2012
Worked on small teams handling patent infringement litigation, predominantly focused on representing plaintiffs in the Eastern District of Texas.
Negotiated numerous patent licenses.
U.S. COURTS Marshall, Texas (Briefing Attorney)                                                   2007 – 2008
Briefing Attorney to the Honorable Charles Everingham IV, who at the time, presided over one of the busiest patent litigation dockets in the United States
VINSON & ELKINS, LLP Austin, Texas (Associate)                                             2006 – 2007
Worked on small teams handling patent infringement litigation in the Eastern District of Texas. 
Prepared non-infringement and invalidity opinions. 
WOODARD & EMHART LLP Indianapolis, Indiana (Associate)                         2004 – 2006
Prosecuted patent applications before the U.S. Patent and Trademark Office
Performed intellectual property related due diligence for client's acquisition of other companies.
ELI LILLY & COMPANY Indianapolis, Indiana                                                   2000 – 2004
Production Engineer for human insulin manufacturing facility, with responsibility for the transformation reaction and several large-scale chromatography steps.
DOW CHEMICAL COMPANY Midland, Michigan & LaPorte, Texas                1995 – 2000
Designed and improved various chemical plants across a wide array of technologies spanning from chemicals used to make ion exchange resin to chemicals used in the manufacture of polyurethanes.
EDUCATION AND PROFESSIONAL DEVELOPMENT
J.D. (magna cum laude), Indiana University's McKinney School of Law, May 2004
B.S. Chemical Engineering (magna cum laude, Tau Beta Pi), Rose-Hulman, May 1995
State Court Admissions: Indiana (2004) and Texas (2010).
Federal Trial Court Admissions:  Eastern District of Texas, Northern District of Texas, Southern District of Texas, Western District of Texas, Norther District of Illinois, Eastern District of Michigan, Southern District of Indiana, and Norther District of Indiana.
Federal Appellate Court Admissions: U.S. Supreme Court, U.S. Federal Circuit Court of Appeals, and U.S. Fifth Circuit Court of Appeals
Specialty Admissions: U.S. Patent and Trademark Office
Board of Directors, Indiana Gamma Gamma Chapter of Alpha Tau Omega Fraternity
Leader, Cub Scout Pack 245
Leader, Scouts BSA Troop 245
Eagle Scout